361
« on: July 24, 2012, 09:17:55 PM »
Hello,
Another success! I got a Retro-75 from Small Wonder Labs and a nice blue case from TenTec, put the whole thing together in a couple days. It works. 75m AM is good for regional communications, but requires a very long antenna... I haven't built one yet. That's around 120ft of wire, if I am not mistaking. The quality of AM voice is great.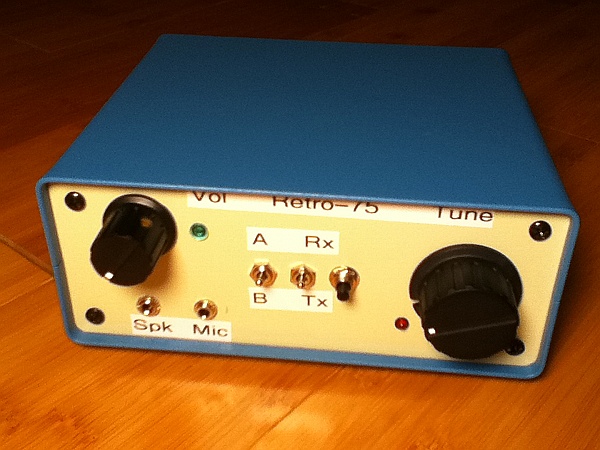 The Retro-75 is crystal controlled, with two crystals of your choice on the board. That's what the A/B switch is. Transmit is keyed by switch or press-button. It is extremely simple to operate. Output power is 3W.
That's what I love about kits, they will give you a working transceiver for often less than $100, capable of long distance contacts. That way you're not eating into your other prepping supplies budget.
Gil.